The Top Criteria for the Perfect Key User
|
| PM (D-A-CH) automated processing of incoming invoices non-SAP systems, SEEBURGER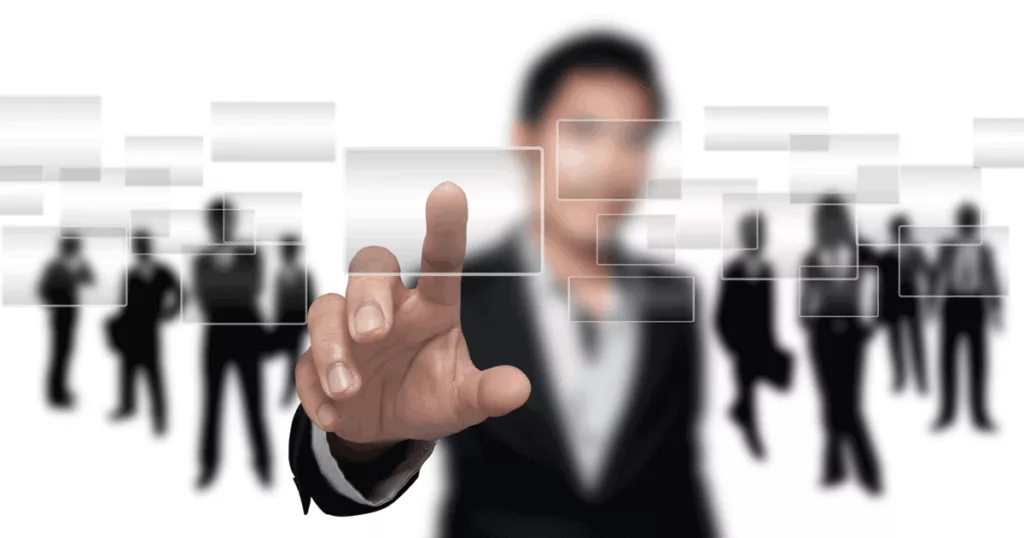 Key users are literally key players in the implementation of IT projects in companies. Not every key user performs the necessary tasks at best. Out of expierence, certain personal criteria as well as external conditions of the project make a difference.
Why Do You Need Key Users?
Your new IT projects come with new software and new services; they live by the acceptance of your employees. A key-user approach is a best practice in the industry because these ambassadors offer the best chance to build up this acceptance very subtly through your own employees.
After having highlighted the tasks that this employee role entails in the blog 'Key users – the most important ambassadors for the introduction of a new IT project', we will now have a look at the criteria that a key user in a company should meet.
The ideal key user for the introduction of a new IT solution must have a high level of professional competence, a deep understanding of processes in his or her own and related areas, a certain affinity for IT and a talent for dealing with people.
These criteria often bring to mind managers such as heads of department. Especially in larger organizations, however, this group of people is often not familiar with the details of day-to-day business. The optimal key user may be in a managerial position, but often views things from a different angle.
When selecting key users, you should therefore not focus on the organization chart, but rather be guided by requirement profiles. A distinction must be set here between professional and personal characteristics.
Technical Requirements for a Top Key User
Of course, key users need to be very familiar with the tasks and business processes of their respective line-of-business, which is why you should particularly look for employees who have been with the company for a reasonable period of time and are respected as knowledge experts. A lack of expertise can lead down the path of questionable IT solution design.
Let us take a look at the key user selection for the incoming invoice process as an example: ideally, a person who is familiar with the entire purchase-to-pay process and its significance is required. On the other hand, an employee who is exclusively concerned with the final booking is less suited for this role, as the candidate should know how Accounts Payable interact with related areas such as Purchasing and Goods Receipts – in other words, how important interfaces within cross-departmental processes function. In short, key users must be people who are interested in overall contexts and who think outside the box.
Personality Requirements for a Top Key User
If a potential candidate for the role of key user perfectly fulfills all the professional requirements, this is only half the story. In this position, a person is also challenged on an interpersonal level. Likewise, the talent to maintain an overview and communicate clear guidelines in an understandable way is particularly valuable for the success of the introduction of an IT project.
It goes without saying that a key user should have motivation for the IT or software introduction and be open to new ideas. When introducing a new IT solution, unconventional ideas often arise that require a positive and constructive approach.
An analytical and abstract way of thinking as well as experience in solving problems is helpful. Here, a quick grasp speeds up identification of possible new solutions.
This in turn requires acceptance by stakeholders and peers. Key users should be able to represent their point of view consistently within the framework of the project, even under difficult conditions, while naturally remaining diplomatic and discussing fairly.
As far as methodology is concerned, it is not mandatory that key users have completed project management courses. However, organizational talent and a structured approach are prerequisites for the success of such projects.
Furthermore, linguistic and didactic skills are required. Key users must be able to get to the heart of even complex issues in an understandable way. This characteristic is relevant both in dealing with software and hardware suppliers and IT consultants and in the support and training of end users. A confident and calm appearance conveys sovereignty and competence.
Last but not least, the candidate should be committed and resilient, as the introduction of a new system always involves additional effort, overtime and tension.
Optimal Conditions for Key Users
Even the ideal candidate for a key user role benefits from certain organizational prerequisites being in place. So what does the ideal world look like, in which the ideal key user can have an optimal effect?
A basic prerequisite that is often underestimated is the amount of time involved in the role of the key user.
Do not underestimate that a key user may spend days in system tests, meetings, training sessions and workshops. Therefore, coverage for the daily business must be provided upfront, so that the key user can focus entirely on the project implementation.
The second step is to build competence. Often key users are dealing with this type of software or service for the first time. Already during the solution selection process, the employees concerned should therefore have the opportunity to comprehensively deal with the standard functions of the solutions of potential providers. Only in this way can they assess whether the processes in their area are really supported.
Once a provider has been selected, it is important that the key user is specifically trained by the provider for the introduction of the project in their company. We recommend training courses that provide both a general overview of the application and deep insights into its specific features. In this way, the selected employee is also optimally prepared for his or her additional role as a multiplier, in which he or she will later pass on what they have learned to their colleagues.
Conclusion
The introduction of new IT processes and software solutions is a complex undertaking that poses a variety of challenges for every company. Key users are key to success here and thus should be employees who competently accompany this process with their personal skills and professional qualifications.
This enables them to become ambassadors of the project to their colleagues and an important communication interface between solution provider, specialist department and management: whether as a single person or in combination of several employees who complement each other perfectly in their roles.
Such key users can be found in every company. You just have to know what to look for!
Learn more about "Successful Project Management through Purposeful Communication with Staff" and why "Staff IT Training " is key to the success of your IT project.
Anyone interested in the topic of iPaaS is certainly confronted with the concept of the Citizen Integrator. In another article we will answer the question: What is a Citizen Integrator and what is its place in corporate integration projects?
Get in contact with us:
Please enter details about your project in the message section so we can direct your inquiry to the right consultant.
Written by: Peter Fels
Peter Fels is Product Manager D-A-CH (Germany, Austria, Swiss) at SEEBURGER for the automated processing of incoming invoices for all non-SAP systems. Mr. Fels has many years of experience regarding the conversion from paper to the electronic invoicing processes.