Beat Product Piracy with Blockchain Technology
|
| Key Account Manager, SEEBURGER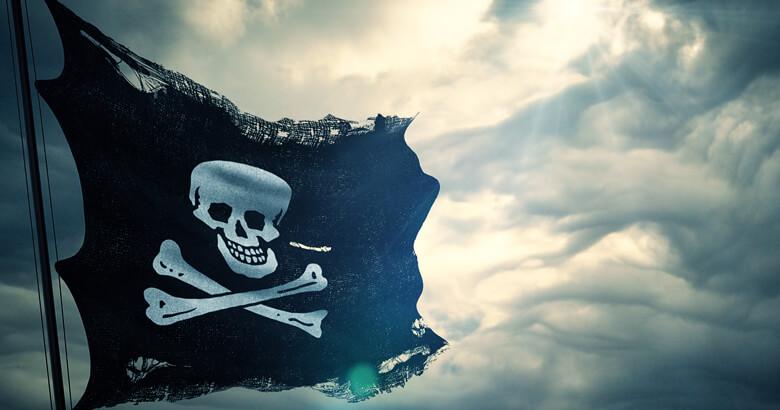 Product piracy – manufacturing and selling counterfeit goods – causes damage worth billions of euros. And the damage is not only financial. If counterfeit parts make it into machines, the consequences can be fatal. The car industry and the engineering sectors are particularly strongly affected by the dangers of product piracy. Read on to discover how blockchain technology can help protect your products.
The economic impact of fake goods
Product piracy and brand piracy cause damage worth billions, mainly through violating intellectual property rights  (IPR). A 2020 study by the European Union Intellectual Property Office gives the following figures which illustrate the economic value of intellectual property:
…the total contribution of IPR-intensive industries to the EU economy accounts for approximately 45 % of gross domestic product (GDP) and 29 % of employment (with another 10 % generated in sectors that supply goods and services to the IPR-intensive industries). Those sectors account for the bulk of the EU's trade with the rest of the world, generating 96 % of goods exports from the EU.
[1]
And this is where organised crime begins to pay attention. There is money to be made here, by making and selling pirated copies of what these industries produce. The risk of being discovered, let alone punished, is relatively low. However, the following figures show the drastic effect on the economy:
According to a study carried out by the EUIPO and the Organisation for Economic Co-operation and Development (OECD) in 2019, estimates of IPR infringement in international trade in 2016 could reach as much as 3.3 % of world trade. Up to 6.8 % of EU imports, or EUR 121 billion per year, are fake goods. […] These losses totalled more than EUR 83 billion per year during the period 2013-2017. In addition, more than 671 000 jobs in legitimate businesses were lost, and the Member States lost EUR 15 billion per year in tax revenue
[2]
.
One IP intensive sector strongly affected by product piracy is engineering. If we look at the concrete example of German car engineering, the VDMA were quoted by the magazine Automobilwoche in May 2020 as estimating the annual value of counterfeiting at 7.6 billion euro, which equates to 35,000 German fulltime jobs.
Fake goods and their effect on product safety
The above looked at the economic impact of fake goods. However, in engineering, counterfeit goods also carry quite different risks. The most chilling are the way they undermine quality and safety.  Spare parts which are seemingly identical copies of originals, yet haven't been subject to any quality tests or standards can cause damage with potentially lethal consequences.  The trade press is therefore unfortunately full of shocking reports such as:
Brake pads which set fire during an emergency brake,
Oil pumps which don't properly lubricate the engine, leading to engine failure
Car bonnets (hoods) without a crumple zone, which pushes the impact of a frontal crash onto the driver and passengers
Windscreens (windshields) which are not made of shatter-proof glass so that on impact shards fly into the car's interior like daggers.
The internet is the favoured distribution channel for the counterfeiters. On the one hand it's an easy place to hide, on the other hand they have access to distributions channels worldwide which they can flood with their pirated copies. But how are these entering the supply chain in the first place? And – even more importantly – what can be done about it?
Use blockchain technology to protect against product piracy
How does blockchain work?
A blockchain is a chain of small data records. These records are called blocks and are created in a decentralized proof of work process. Each block is cryptographically hashed and a checksum is calculated. Each hash is added to the following record. This creates an immutable blockchain. Copies of this blockchain are stored with all participants, making manipulation more difficult and automatically distributing the data. A smart contract regulates permitted transactions and enables any cases of plagiarism by any participant to be automatically detected.
Using blockchain technology to prevent product piracy
Blockchain technology could be an interesting approach to combat product piracy. Goods could be given RFID smart labels and tracked seamlessly through the supply chain. Employing techniques like non-fungible tokens on a blockchain's decentralised ledger, it will become almost impossible for counterfeiters to introduce their pirated versions into the supply chain and the classic handover points. Full transaction data for a specific item such as its place of manufacture, delivery date and movements along the supply chain would be saved on a blockchain, where it can no longer be altered, changed or exchanged.
How can SEEBURGER help you use a blockchain?
Find out how SEEBURGER customers use integration tools and technology such as  IoT-, API management and SAP add ons  (such as for creating smart RFID labels) alongside blockchain technology to combat counterfeit goods and to make their supply chain more digital and transparent.
Blockchain has the potential to be a game changer in several areas of business and industries. SEEBURGER can help drive the digital transformation of your business by drawing on our three core strengths of technology, business and experience. We will support you by helping you stand out from the competition and to lay the foundations for future growth.
---
[1] 2020 Status Report on IPR Infringement,P5, June 2020, EUIPO, Executive Summary | ISBN 978-92-9156-277-0 doi: 10.2814/165063 TB-04-20-265-EN-N | © European Union Intellectual Property Office, 2020 | Reproduction is authorised provided the source is acknowledged
[2] Ibid, PP 5-6
Get in contact with us:
Please enter details about your project in the message section so we can direct your inquiry to the right consultant.
Written by: Thomas Waffler
Thomas Waffler has been a key account manager at SEEBURGER since 2008. As an integration specialist, he has over 20 years of experience in solving integration requirements in various industries. He is currently most active in the automotive and logistics sectors. Before Thomas switched to the software industry, he was commercial director at a small company, with organisational responsibility. When he finds enough time and inspiration, he likes to reach for his acoustic guitar and relax by playing a range of genres.